Sexual harassment has become a widespread issue. This problem has been ignored for too long, and across the country, there have been countless stories of people being harassed in the workplace. Though the high rate of instances doesn't mean sexual harassment has occurred in every workplace, now is the time to take action to prevent harassment and discrimination in your organization.
One way to reduce the chances of your employees or coworkers experiencing sexual harassment at work is by mandating sexual harassment prevention training. By having every employee undergo this type of training, you will ensure that everyone is aware of what actions are inappropriate and appropriate, and when and how to report unlawful behavior. One option for educating employees is by having them complete online harassment training that is state specific for California, New York, and others. Online training is scalable, efficient and cost effective especially for organizations that are geographically dispersed. Here are three benefits to build the case for online harassment training:
Convenience
Online training can be completed at any time and any place and can even be paused and resumed at a later time or day. This flexibility will allow employees to complete the training at their convenience, and therefore increase the chance that everyone will finish the course. They can even take the training on a mobile device or tablet. If all employees are educated on sexual harassment, this will create a knowledgeable workplace environment which can reduce risk and employer liability.
Privacy
Having an individual course that is completed alone will give your employees a private place to reflect on the material. Employees can also submit private questions to subject matter experts which they may not want to ask in a group setting. There may be information that resonates with something that happened to one of your employees, and they may not be ready to share this with others. An online course, therefore, provides a private and safe place to get the information they need.
Accountability
An online course also makes it easy to see which employees have completed the training and who hasn't. You can deploy training through a Learning Management System (LMS) and track and report to show records in the event of a state audit or lawsuit. You can also manage the training for a number of locations, departments, or divisions since all employees may not be in the office. Through quizzes and tutorials, you can check what your employees have learned and show 100% completion and compliance under the New York and California training mandates.
Now is the time to make sure your workplace is compliant and secure for all your employees. Enroll your staff in online sexual harassment prevention training for New York, to create a knowledgeable and safe work environment. Contact the experts at Impact Compliance Training to get a free course trial today.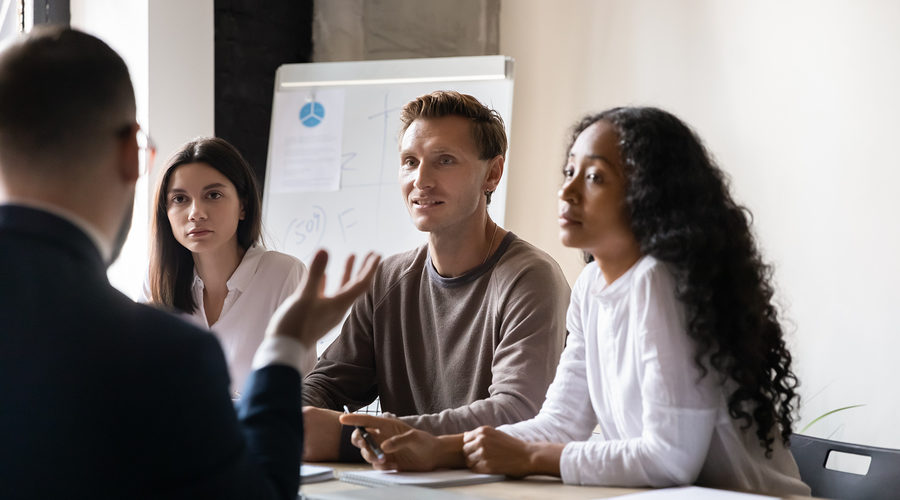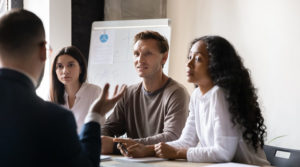 The world is changing. It's growing. It's evolving. Despite the…
Sexual harassment covers a range of complaints such as harassment…
If you would like to learn more about ICT's interactive online compliance training, check out our free course trial.