All companies have policies that prevent workplace harassment, including but not limited to sexual harassment. Not all companies have formal training programs in place, or training that meets California CA AB 1825 requirements. That's a risky situation for the business, its staff, and its customers. In the digital age, any company can easily provide sexual harassment training to every employee. Online training is no longer the wave of the future. It's in every part of the business world and no matter how big or how small your company is, you can reap the benefits of online training course delivery. Every company can enjoy these 5 benefits of online sexual harassment prevention training.
No Instructors Needed
One challenge management faces when planning outside training programs is hiring a qualified instructor. There may be an assumption that Human Resource staff can or should provide training. Workplace training is outside the scope of the HR Department. What about the Training Department? Training staff may not be qualified or certified to deliver sexual harassment training. Online training programs eliminate the need to look for and hire an instructor. Saving time and money benefits the business. You might even consider using the savings for the purchase of other compliance-based training courses.
Ability to Learn from Any Location
Online learning makes learning materials accessible from anywhere and at any time. You already understand the challenge of coordinating training. If everyone attends training together, works stops or the business is left unattended. Breaking training up into multiple sessions may take care of manpower issues but it isn't cost effective. Online training allows employees to log-in from their workstation or a central training area. Employees can also be given the option of logging in from their computer at home. Finally, many businesses have multiple locations and remote workers who work from different time zones. It's nearly impossible to deliver training via conference call or webinar when staff isn't in the same time zone. Online learning eliminates that problem.
Self-Paced Learning
Self-paced learning accommodates individual learning styles and abilities. Fast learners finish training quickly and get back to work. Slower learners can take their time, which usually results in better retention of learning material. When management chooses online harassment training in California they ensure employees can learn the way they're most comfortable. Some people learn by reading while others learn better by watching a video. A well-developed online course uses a variety of learning tools, which appeals to individual learning styles.
Online Training is Customizable
Online training programs can be customized to meet an organization's unique needs. Instead of a generic interface, training materials can be branded. You can incorporate your logo, colors, and mission statement within the training modules. Using company branding helps with buy-in by employees because they see that leadership has spent the time to create sexual harassment prevention training in California tailored to them.
Learning Results Are Available Immediately
If a business provided harassment training, there's usually the expectation that each employee completes the course. Further, completion isn't enough, they must have a passing score. Most online sexual harassment training includes a course completion certificate or some other kind of proof that the course was taken. Normally employees take tests throughout the training program and they must pass each test before moving on to the next module. Since they're tested as they progress, it's easy for learners to assess how well they're retaining information. Once the entire program is complete, management is notified and the employee can be given credit for finishing.
Call Impact Compliance Training before it's time for your next annual sexual harassment training. We're here to help you deliver employee training in a time-saving and cost-effective manner that meets the California CA AB 1825 requirements.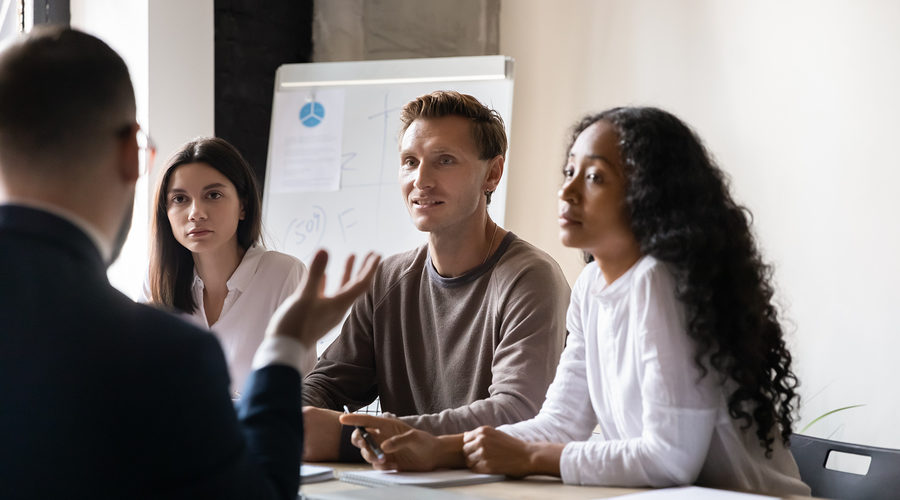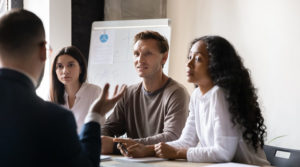 The world is changing. It's growing. It's evolving. Despite the…
Sexual harassment covers a range of complaints such as harassment…
If you would like to learn more about ICT's interactive online compliance training, check out our free course trial.