All organizations in the state of New York must comply with the sexual harassment policies and provide annual harassment compliance training in New York to their employees. The model sexual harassment policy was passed earlier this year to decrease harassment in the workplace. If you are an employer in New York, it's a good idea to take advantage of resources that are available to you.
Model Policy
This is a base policy for employers to follow. There are a few provisions that are required to be included in any policy that you create. As an employer, you must provide a form for employees to use to report harassment and create a system for investigating complaints to ensure due process. If you have any employees, then you're required to provide annual interactive harassment compliance training that is New York-specific.
Training Requirements
All employers in New York must provide employees with mandatory sexual harassment training in New York. The Department of Labor and Division of Human Rights has developed a model policy to guide employers on what the minimum standards entail and then you must make sure that the training you provide meets or exceeds these standards. The training must be interactive and include an explanation of sexual harassment that's consistent with the standards expressed by the Department of Labor. The sexual harassment training in New York must also include examples of behavior that would be considered unlawful sexual harassment.
Training Can Be Online Or Live In-Person
Training can be provided online or in-person as long as it meets the interactive requirements and the minimum standards set forth by the Department of Labor. Videos alone won't meet the New York interactive training requirements. When using videos, you must ask your employees questions and also answer questions that are asked by employees. You must also require feedback from your employees about the training and the materials.
Sexual Harassment Is Discrimination
All individuals are protected against discrimination based on gender under the New York City Human Rights Law. This includes sexual harassment at work, in housing, and in public places such as restaurants and stores. Sexual harassment means that there is unwelcome physical or verbal behavior based on an individual's gender which can include suggestive gestures or comments.
If you would like to learn more about meeting the New York harassment training requirements and receive a free course trial, give the experts at Impact Compliance Training a call at 888-878-0710.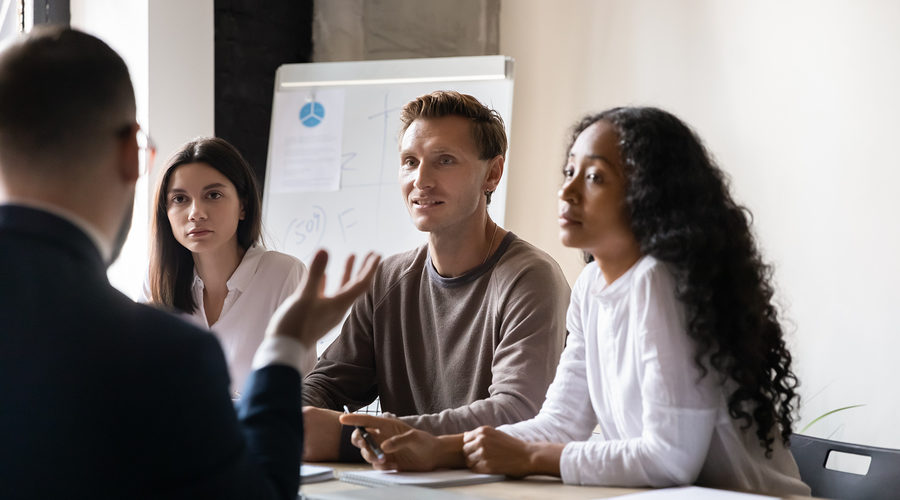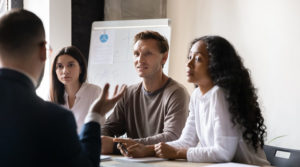 The world is changing. It's growing. It's evolving. Despite the…
Sexual harassment covers a range of complaints such as harassment…
If you would like to learn more about ICT's interactive online compliance training, check out our free course trial.