Sexual harassment training is now a requirement for all California companies with at least five workers. If your employees have not undergone this training, you should know that a deadline is approaching.
State law requires that all employees and supervisors of California companies must complete interactive education and training of sexual harassment in the workplace by January 1, 2020. Since 2005, Assembly Bill 1825 has required employers in the state with 50 or more workers to train supervisors on how to recognize and prevent sexual harassment. In September 2018, Senate Bill 1343 was signed into law, expanding the requirement to employers with at least five workers and providing guidance on the training content.
If you own a business, you want to be compliant with the requirements of California Legislation SB 1343. You will want to seek out the consulting services of a company that can teach prevention of gender-based harassment to your supervisors and employees covered under the law.
All Workers Must Train
Concerns about abusive conduct and harassment in the workplace based on gender prompted lawmakers to introduce the California legislation making sexual harassment prevention mandatory. The rise of the #MeToo movement has put a greater emphasis on targeting abusive conduct in the workplace.
California legislation AB 1825 and SB 1343 is not limited to supervisors and company employees. Temporary workers are required to take the training that their temporary services employer, rather than the client company, must provide. Seasonal workers, migrant workers and seasonal farm workers also must receive the same training as non-supervisory employees.
Every Two Years
State law requires that the training be administered by attorneys, professors or harassment prevention specialists qualified in employment law. New employees must undergo training within six months of their hiring, and supervisors within six months of their promotion. Temporary employees and seasonal and migrant workers must receive training within 100 hours of working or 30 days after their hiring, whichever is sooner. Employees are required to undergo training every two years after the initial training date.
Be Prepared
The problem of sexual harassment in the workplace poses a challenge for every employer. California Legislation SB 1343 ensures that almost every employer in the state must educate its workers on preventing gender-based abuse and harassment for a safer and more productive work environment. If you want your company to be compliant with state law by the January 1, 2020 deadline, hire the services of a consulting firm specializing in sexual harassment prevention.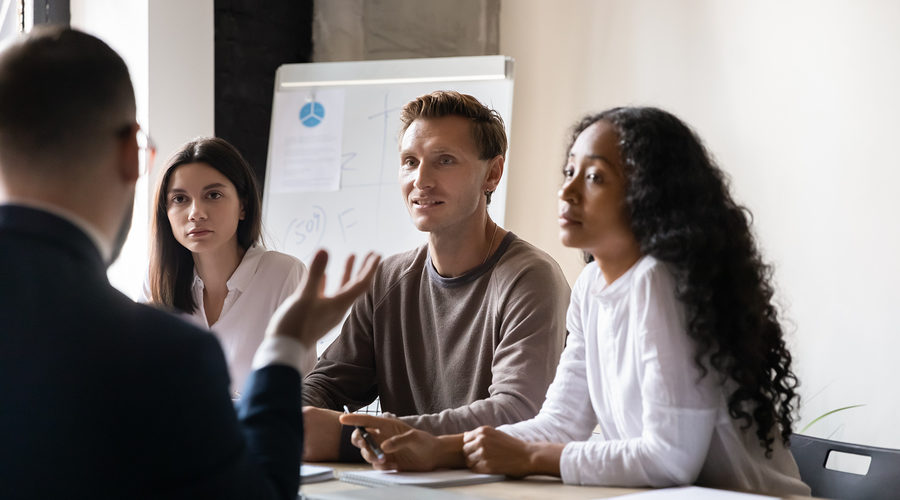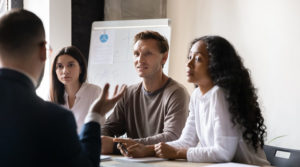 The world is changing. It's growing. It's evolving. Despite the…
Sexual harassment covers a range of complaints such as harassment…
If you would like to learn more about ICT's interactive online compliance training, check out our free course trial.