Training Employees On Harassment Prevention Who Don't Have Computer or Email Access
From warehouse workers and restaurant servers to field technicians and sales associates, nearly 65 million working American adults are without daily computer access. This limited access is a significant concern for businesses and other organizations in California, New York, and Illinois that are required to provide harassment prevention training to all employees. To ensure you're meeting the requirements of your state and reaching those without regular computer access, Impact Compliance Training (ICT) put together this at-a-glance guide.
1. Invest in a Mobile-Friendly eCourse
While computer access may be limited, more than eight in ten U.S. adults own smartphones. This ever-increasing uptick in internet-connected mobile devices is excellent news for employers.
Poll your employees to see how many of them have smartphones. Chances are good, most, if not all of them will have one. In this case, invest in a sexual harassment prevention course built in HTML 5 that is mobile device friendly. For instance, your employees can efficiently complete ICT's courses from a smartphone or tablet.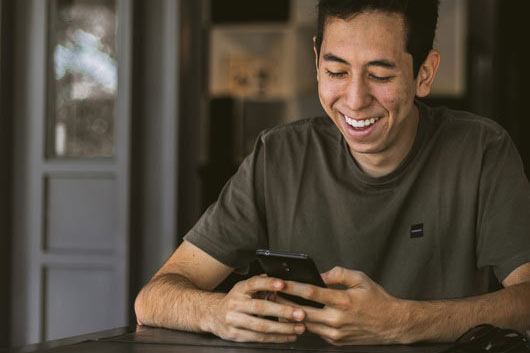 Because the access code is employee-specific, reporting and tracking employee progress and course completion is effortless. With ICT's Learning Management System (LMS), you'll also have the capabilities to gather electronic policy acknowledgments and send automatic email reminders for upcoming training deadlines.
Through a streamlined self-registration process, each employee will receive a course access code. This code is location and employee-specific, so as to tailor the course to your state and the individual. Additionally, the course can be customized for both supervisor and non-supervisor positions.
2. Find a Facilitator
Even with the seemingly ubiquitous presence of smartphones, 20% of Americans still are without one, which means employers can't entirely rely on solution one. If a mobile-friendly course can't help you overcome your training challenges, you can opt for projecting an ICT course on a screen in a group setting.
To meet state requirements, employers can use an internal facilitator to teach the course in-house. Because the course is developed and supported by subject-matter experts, your facilitator doesn't need to be a sexual harassment prevention specialist. However, to meet state requirements, you need the ability to for employees to provide questions and get responses back from a subject matter expert. ICT's course includes contact information for our subject matter experts by phone or email, which ensures compliance with state law interactive course requirements.
Once employees have completed the group session, you or your human resources department will send a completion list to your training provider, and they'll upload the data to a Learning/Report Platform to maintain the training records as required by state law. This method meets all interactive and records maintenance requirements.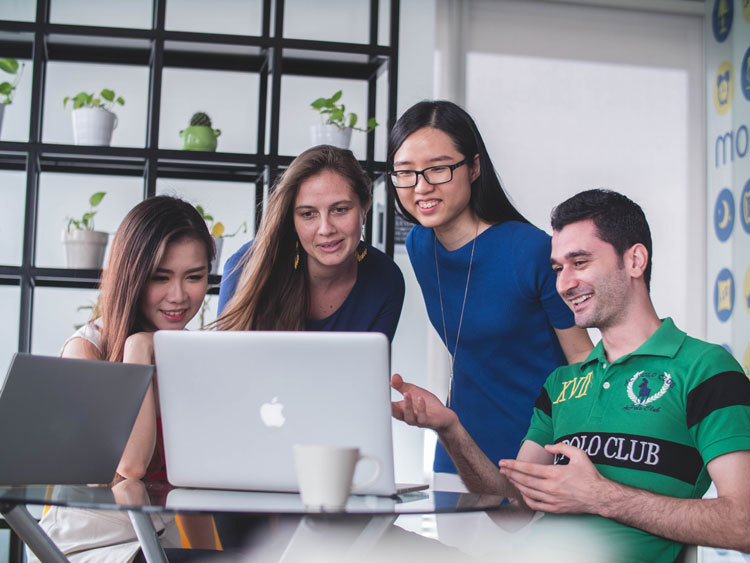 3. Opt for a Kiosk
A substantial portion of employers will find that mobile-friendly or group courses work perfectly in their organizations. However, for some businesses, where employees don't have smartphones, and it's challenging to arrange a group session, there is another option that is exclusive to ICT.
Many organizations will purchase an inexpensive computer that can be used as a kiosk. Employees can self-register with the access code and complete the training without disrupting workplace efficiency. This solution allows employees to work individually and at their own pace.
We're Here for You
ICT knows how challenging it can be to train employees that don't have regular access to a computer or email. To make it easier for employers to meet state requirements and provide their employees with an exceptional training program, we developed courses that can be adapted to your individual needs.
Regardless of your technology restrictions, we're confident ICT can help. If you're interested in learning how we work with other organizations that face the same challenges, click the button below to request a free course trial.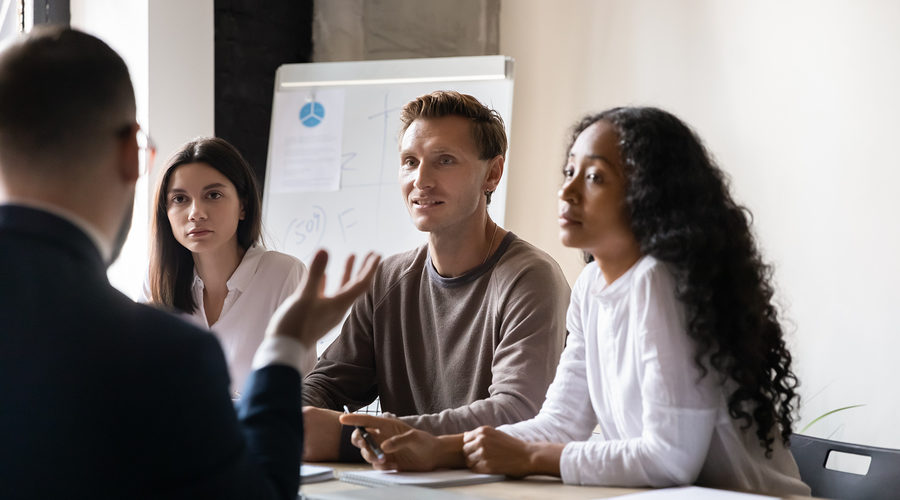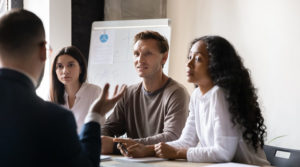 The world is changing. It's growing. It's evolving. Despite the…
Sexual harassment covers a range of complaints such as harassment…
If you would like to learn more about ICT's interactive online compliance training, check out our free course trial.